Campaigning
You can download campaign assets from here. You may be able to order hard copies if they're available. You can use the "contact us" area to get in touch and enquire. 
Red Flag Campaign Resources:
A recent campaign, we are encouraging the public to consider red flags in their relationships and promoting support mechanisms.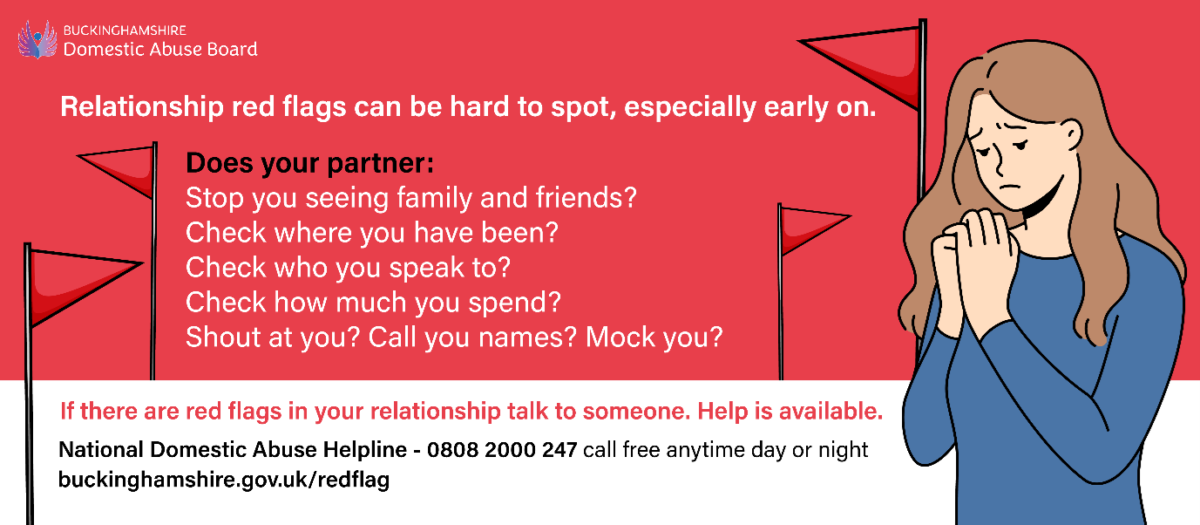 You can find materials for the Red Flag campaign below:
VAWG Campaign Resources:
Autumn 2022 campaign. Raising awareness of stalking, harassment and sexual violence.

Bucks Domestic Abuse Champion's Network
Please circulate to your professional networks so more people can join our free of charge Network which provides training and network events with guest speakers. 
Domestic Abuse Posters
These have been used to put on the back of toilet doors where victims are likely to be on their own. 
Easy-read Domestic Abuse Leaflet
This leaflet displays information in a brief, easy to understand format with basic graphics.